Photos: Queens of The Stone Age Press Conference
Monday 21st February, 2011 2:43PM
At lunch time today we were treated to a rare event, a press conference with one of our favourite bands, Queens of The Stone Age.
These kind of media things can be pretty awkward but not with Josh Homme, he is hilarious and thoroughly authentic - cracking jokes throughout but also being considerate to people when they asked questions and was especially grateful to his fans who had been queuing all morning to get their merchandise signed.

Here are a few wise words from the frontman...
On colaborations..."The next collaboration we do will involve Neil Diamond, Jackie Chan and Rush Hour 3 in Egypt." His Rush Hour 3 tshirt was the butt of many of his jokes.
On the next record:"[going in a new direction] is like having an orgy with the lights out - you've got to be careful what you reach for."
On his recent near death experience: "Me dying, that was yesterday, today I'm alive."
We got in a few snaps too...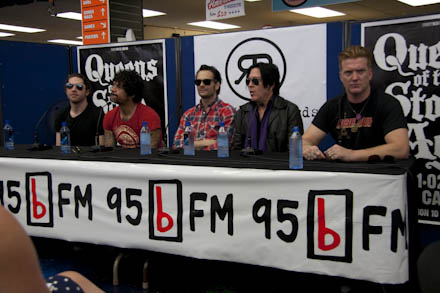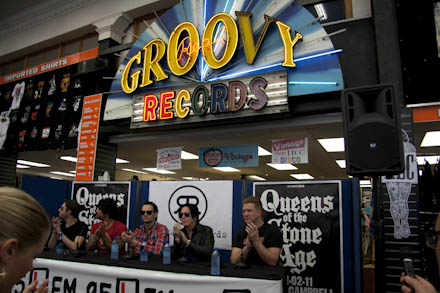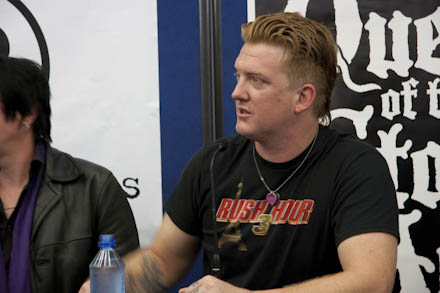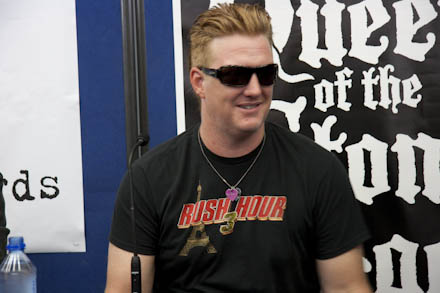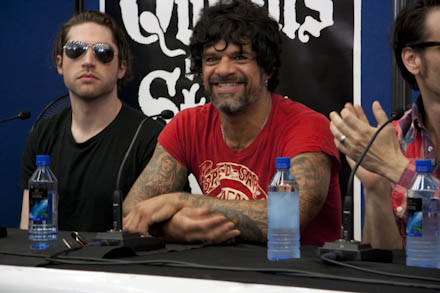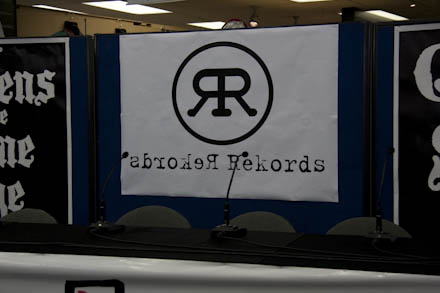 Queens of The Stone Age are touring in support of the re-release of their debut album on Homme's own label Rekords Rekords

Mon 21st Feb, Auckland – Logan Campbell Centre
Tue 22nd Feb, Wellington – Town Hall (Sold Out)
Thu 24th Feb, Christchurch – Town Hall

Photos thanks to Thomas Brown.

Links
rekordsrekords.com
Subscribe