Free Blood are an electronic punk band writing music akin to Godfathers of New York electronic-punk LCD Soundsystem and The Rapture. UTR caught up with John Pugh of Free Blood in anticipation of their shows at South by Southwest to discuss the how and when they started out, what they've been up to and what they've got in the works for 2012.
Tell us how Free Blood started.
I started writing songs in the Summer of 2002 based around an Electroharmonix Rhythm Matrix Drum Machine drum box.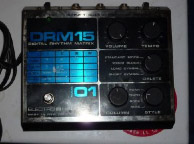 On rcrdlbl.com it says - and we don't know whether this was OK-ed by you guys - "influential roots in art, fashion and music circles". Tell me a little bit about the scene Free Blood emerged from. Is it multi-disciplinary? Are you guys involved in other creative oulets aside from music?
The scene I came out of in Arkansas was mostly punk kids trying to build something out of nothing. Everyone was in a band or wrote a fanzine and out of that emerged a tight community of creative people that still persists to this day in one form or another. After moving to NY in 2001 most people I met were art school kids who were also in bands or doing fashion/design stuff. A lot had ties to RISD and Fort Thunder (which gave birth to Black Dice, Lightning Bolt, Forcefield, many many others). I was also spending a lot of time going to dance clubs and hanging out at Plant bar where the whole Rapture/DFA scene was germinating. With Free Blood there's always been some cross-polination but in essence we are at our core a punk band---with an unshakable adoration of all eras of R&B. We all love and are inspired by art, fashion, photography, movies, books, comic books, food, drinks, and each other, but MUSIC is the primary discipline. That and speaker repair....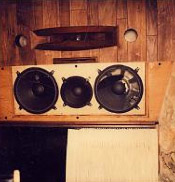 How would you describe the Free Blood sound?
When I started the band I was listening to a lot of 50's R&B like the Coasters and Big Maybelle as well as 80's synth funk like Midnight Star and Kiddo. I was also using Lou Reed's "Metal Machine Music" as a sleeping aid when I was suffering from insomnia. All these elements I think subconsciously melted in the musical pot of my mind when I would start singing. Our sound is really hard to describe, especially to parents and journalists. I can only offer up soul/punk/electro/noise/pop that you can dance to.

What attracted you to the sound you are currently exploring?
Originally Free Blood's minimalism of just drum machine, bass and vocals was intended to provide a reprieve from the clatter of playing with !!! which at its peak was a 9-member collective. But as Free Blood evolved and expanded its scope I felt like having the heat of fellow musicians could serve the maturation process. Since bringing in Gregg on live drums and Rob on guitars and Brian on bass/keys Free Blood is experiencing a rebirth. Now the challenge has been to keep things lean and mean while allowing for the complexity that comes with a group of accomplished and intuitive musicians playing off each other. We recently brought in a new vocalist Sarah and this has created an opportunity to explore a new vocal complexity. We have reworked a lot of the old tunes and have a whole batch of new ones that we are tightening up for the future.
Tell us about some of the places, bands, things you are finding inspiration from at the moment?

The 'Cleaning House' single is part of a bigger release, yes? Tell us a little bit about what you have been working on lately - an album? If so, tell us about writing and recording the album and what it's all about?
Yes. We have been working sporadically on recording over the past year at Vacation Island Recordings in Brooklyn and our drummer's apartment. As we add more players to the band new interpretations and arrangements emerge. Some of these tracks we have been playing for years and date back to the band's inception. Others are so fresh that I am still writing them even as we are recording them. We are currently in the final mixing stages, but we were ready to get some new music out there and satisfy our friends and fans who kept hounding us for new material. In January Cleaning House was the first single we offered for free download on our website. On March 1st we dropped the second free download The Best Business Is Death. Both are still available at our web site freebloodmusic.com.
What are your thoughts on the state of modern music? Healthy, progressive? Derivative? Explain!
Wow. The state of modern music seems to be all these things at once. It's always hard to get a handle on whether the current times are healthy or not because we are all in them--hopefully trying to stay healthy and progressive. The truth of it only comes into focus ten years down the line, when you see the long-term effects of a healthy or not-so-healthy diet of culture. I see a lot of artists subsisting too much on safe, tried-and-true gestures, maybe because we all crave ok stuff that reminds us of great stuff. I guess I'm still suspicious of nostalgic perfection in music (which is more and more a possibility thanks to fancy computers) and have been inspired more by people who got it a little bit wrong and therefore ended up finding a new path. My hope has always been that Free Blood can illuminate the rightness in the wrongness.
What are Free Blood looking forward to in 2012?
NEW BAND! NEW ALBUM! NEW TOUR!
PS We need a booking agent.